Re: How to - Blue and white traingle quilt
I've found the pictures so I thought I would post them again. Here goes!
Choose 5 fabrics that tone from dark to light. I went for blue and white because of the room I was making it for but I'm sure it would look really good in black and white.
Cut 2" strips from each fabric.
Sew the strips together along the long edges with a quarter inch seam going from dark to light: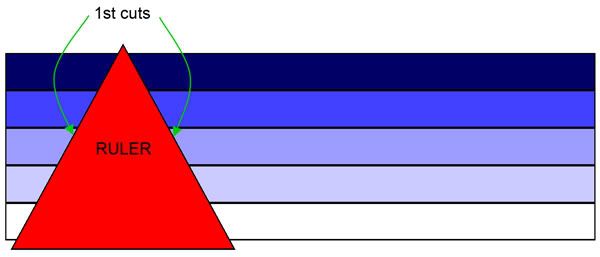 You should now have a stack of triangles with dark bases and a stack with light bases: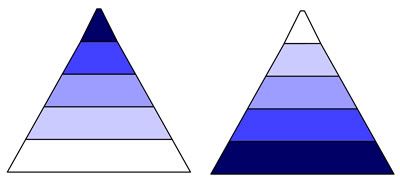 Sew the dark triangles into strips as long as you want and then do the same with the light triangles: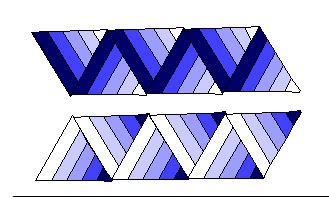 Sew the strips together alternating dark and light and then trim the top and bottom a quarter inch wider than the points: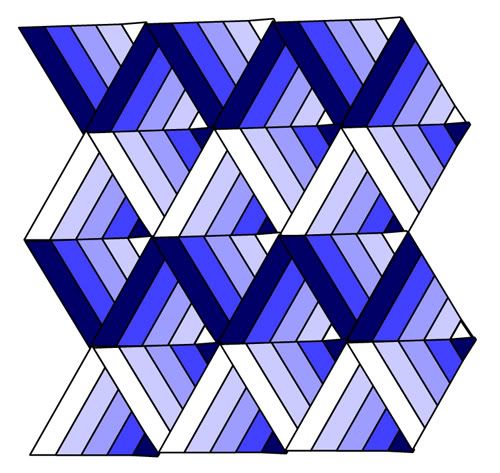 Add any borders you want and that's it!