...your trash cans that is! (Get your mind out of the gutter!)
After a morning of working on the matching quilts the Mrs. and I are making for our moms, our can runneth over with all sorts of scraps. Maybe we should take a break and clean up? Who has time for that?!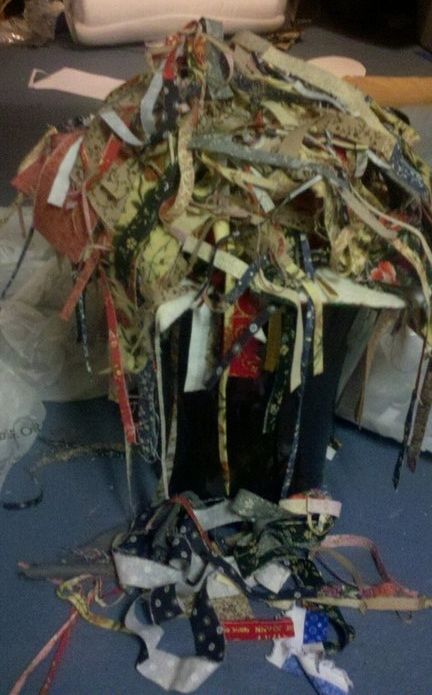 I am happy to report that the 12 pieces of fabric we started with were cut into 156 pieces, which were sewn into 24 blocks which were cut into 72 pieces. which are sitting in piles waiting to be reconstructed into 24 new blocks and a border.