Hi Ladies,
I have had this quilt for many years. Someone had given it to me. It is old and in need of some repairs but I have always been enchanted with this. I sent an email to B. Brackman but don't know if I will hear from her. Thought that perhaps someone here would have a clue as to it's name, origin of design?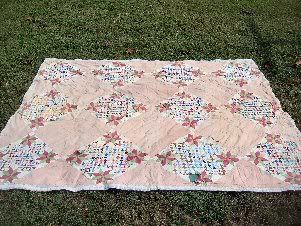 and a close up of the block: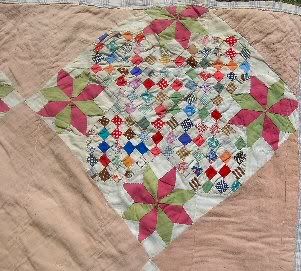 The little blocks are less than an inch when sewn together. Amazing.