I want to make a rug, but I thought I needed to start small. I saw a tutorial on rugs made with clothesline and immediately went on the hunt for the cotton clothesline, finally found it at Big Lots, these are very easy and addicting.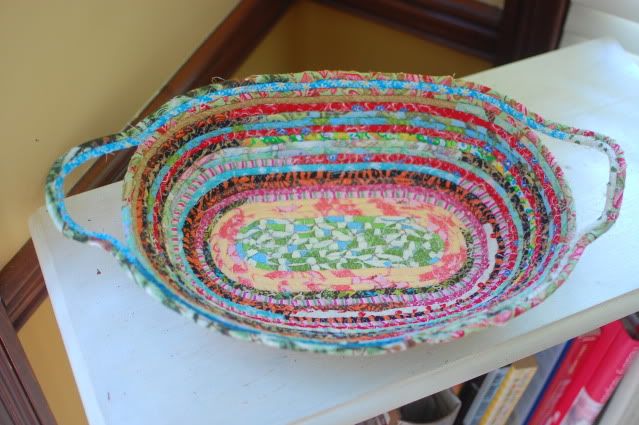 Here's the tutorial I followed:
http://www.craftstylish.com/item/338...-a-fabric-bowl
It's for a bowl, but all you have to do for a rug, is to keep sewing flat.
Also, I finished another baby quilt. The mommy loves monkees, so I did a little fussy cut squares with monkees in them.