Two other families that my wife and I have been friends with since high school are renting a beach house this summer in SC with us. One couple will have an 11 month old, we will have a 6 month old, and the third couple will have a ≈6 week old, all boys!
I wanted to make them something to get us all excited about the vacation. I found this very beachy soft canvas fabric at IKEA and bought a couple yards. I added applique monograms and a front pocket then added a liner made of bleached muslin which has 2 pockets and a D-loop with small carabiner to keep keys from falling out and getting lost in the sand.
I started by cutting the front and back panels then sewing the applique letters to the pocket fronts and the pocket fronts to the bag fronts. I used a denim needle and aurifil 50wt thread it worked well.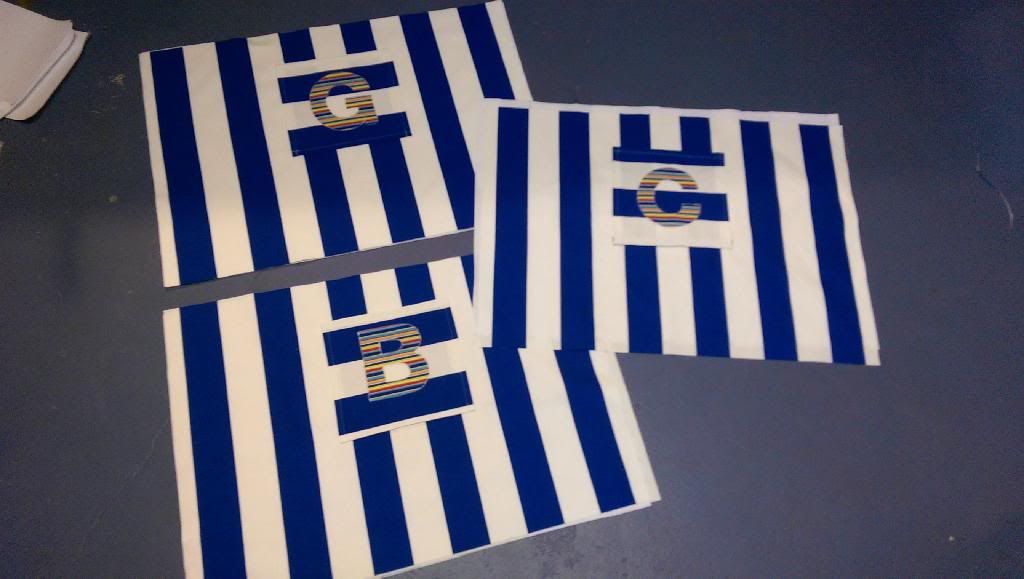 Then I sewed the fronts and backs together and boxed out the bottoms of the bags.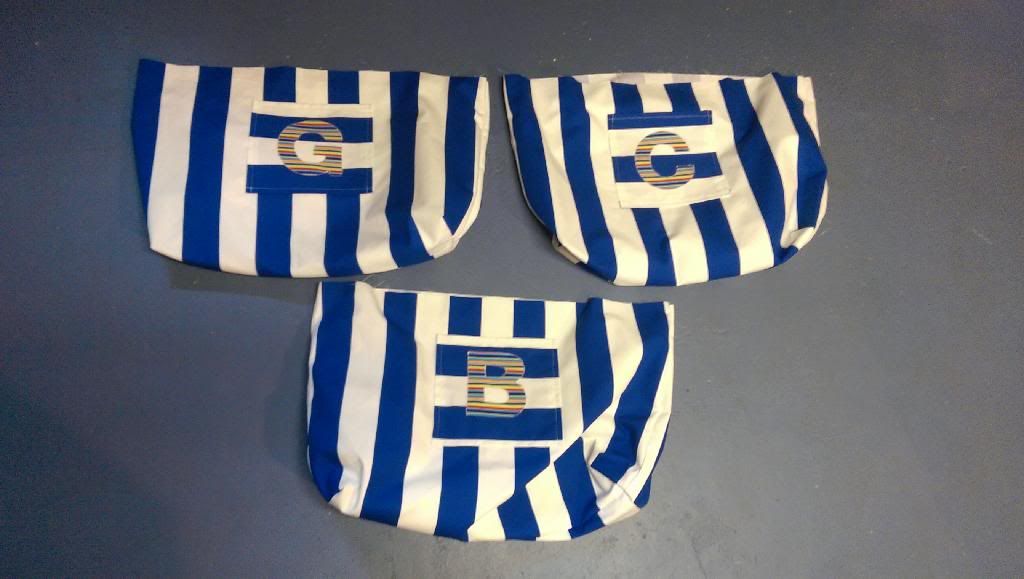 I sewed the double pocket to the lining then sewed the front and back lining halves together and boxed out their bottoms as well.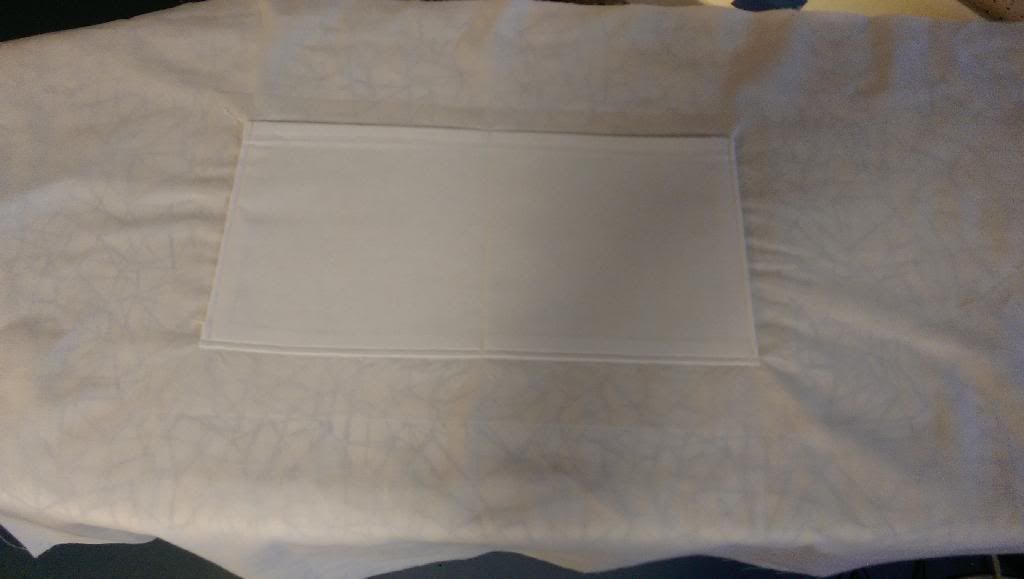 After adding handles made of cotton strapping I sewed the liner and outside together, flip turned them, and top stitched around the edge.
Repeat three times...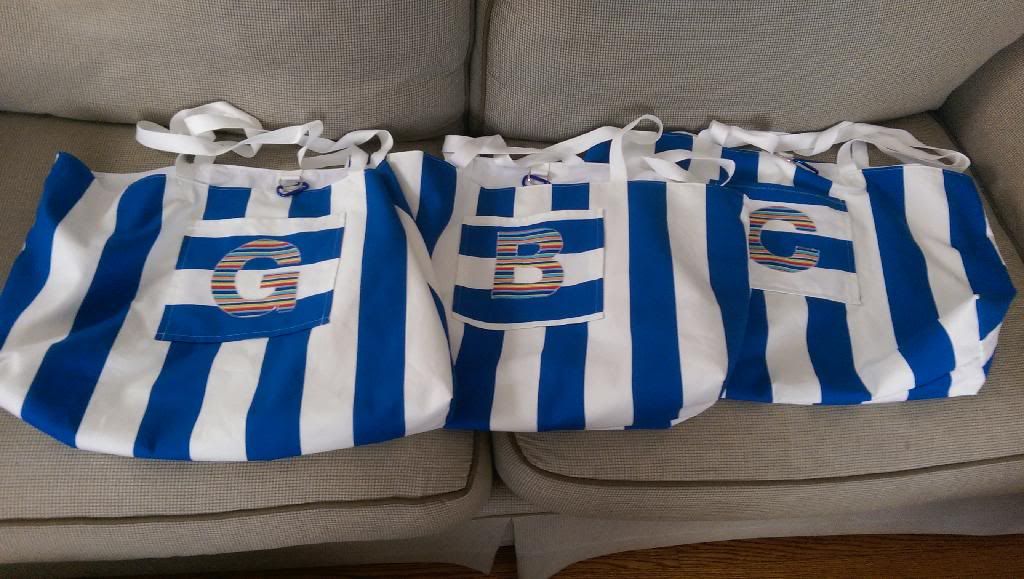 G
allik,
B
land,
C
ooper
I also sewed in the D loop and added a little extra stitching to the point where the handles attach.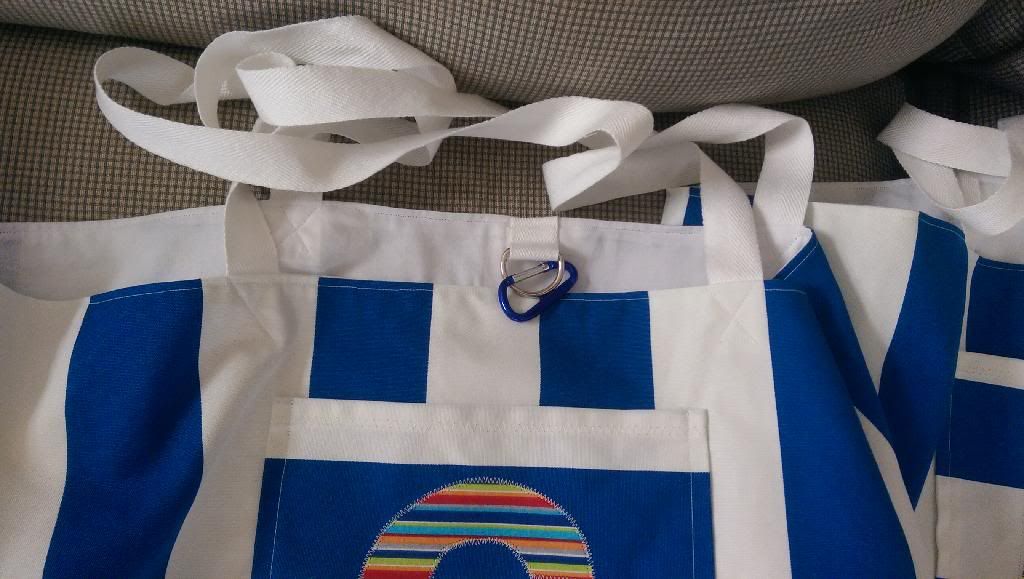 Ready for beach vacation...
It doubles as a baby carrier too... (Mrs. HandsomeRyan was
not
happy when she saw me putting our infant in the bag. He liked it, like a cotton womb)
I mailed the bags to the other two families on Saturday. One of them already called me very excited to receive theirs, if the tracking is to be believed the other family just needs to check their mailbox.
Overall I am very happy with how they turned out. I think they will work well for their intended purpose and I know the other families will appreciate the time and effort that went into hand making them. Not to mention we can be all matchy-matchy at the beach.
Totes are roughly 20" wide, 15" tall, and 7" deep. The front pocket is about 8" square and the inside pockets are about 6" square. Handles were originally cut as 1 yard lengths of the strapping but you lose a few inches to allowing for reinforcement stitching.