Here are some pictures of the (almost) completed quilt I am making for my niece's first birthday.
The fabrics (except the border and binding) are Plum Sweet by Blackbird Designs. The "bento box" pattern is created by using 2 different jelly roll strips to sash one corner of a charm square then the 4 charm/JR strip pieces are sewn together into the block. Doing it this way makes a ridiculously large 17" block.
The border and binding were cut from some random yardage my wife picked out at Joann's. The finished quilt will be ≈40x49 after a row of charms was added to a 2x2 block pattern. (A 3x3 block pattern would make a nice lap quilt!)
The quilting was done with a serpentine stitch going diagonally across each of the four pieces which complete each "bento block". The backing is the same fabric as the border.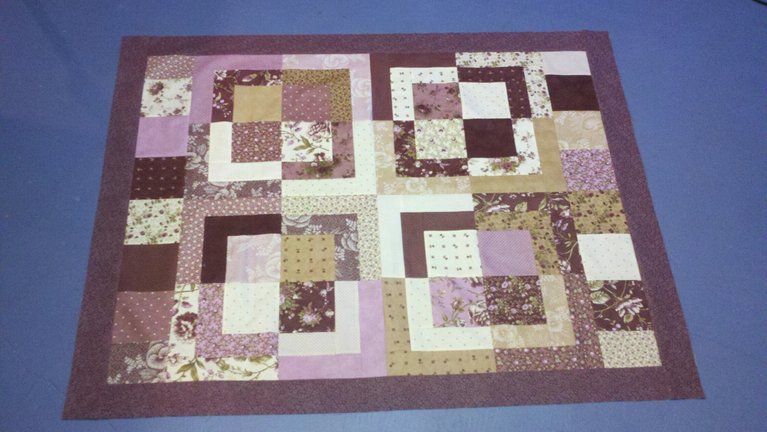 Here is the top pre-quilting. This picture is closer to the correct colors, the following pictures all distorted the colors pretty significantly. Sorry.
Here is a closeup that shows the serpentine stitch (sorry the colors are so messed up, camera phone and poor lighting in the quilting room)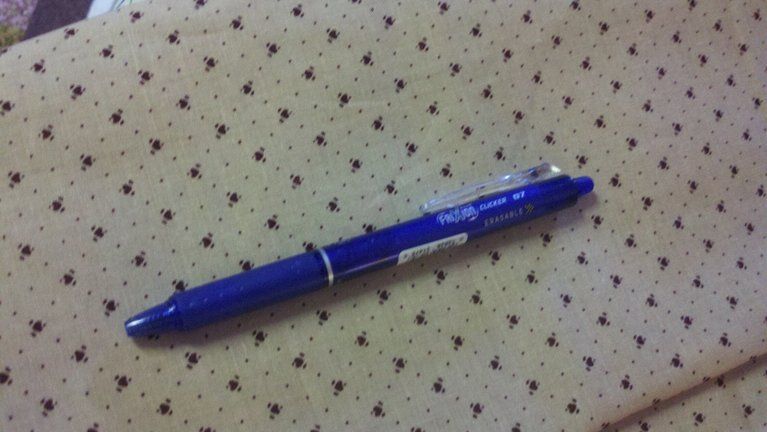 This is the fabric that we will cut the binding from. The pen is for size reference.
I know this quilt won't be everyone's cup of tea but I like the scrappy look of it. The formal/vintage fabrics with the modern pattern make for an interesting contrast. It is certainly nice enough for a baby to drool on.