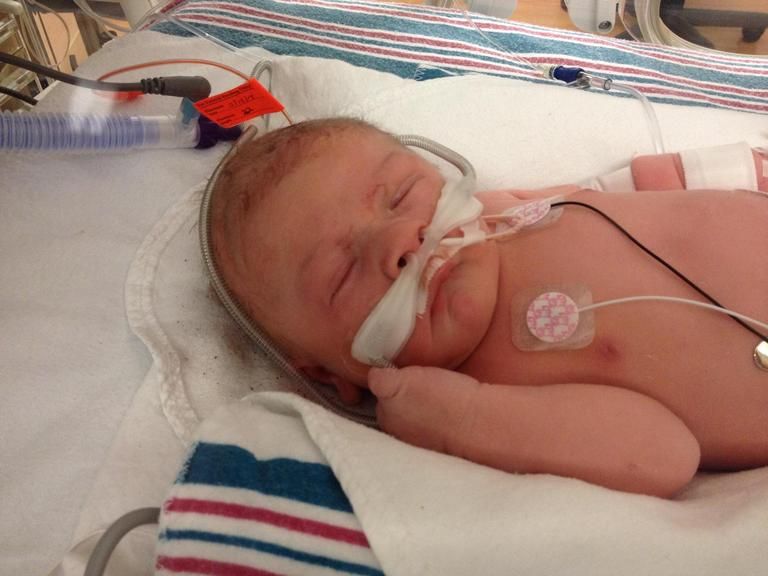 I know this is probably supposed to be in General Chit-chat and not the quilting section but I want to show him off and tell you how beautiful he is so I'm putting it here.
Welcome to the world Sawyer Ryan Cooper.
8lbs 2oz. Born 4
7 this afternoon. He is in the NICU because there is concern that he has an as-yet unspecified infection but he is doing well and we expect him to be fine. Because he is in the NICU I can only take limited pictures of him but I promise to get some better ones when he comes out of the incubator.
We got 18" of snow here so a neighbor had to clear our driveway with his tractor. We drove over scary icy roads and the exit to the hospital was blocked by a flipped vehicle and several police cars. I pulled over and said, "Is there another way to the hospital, my wife is in labor?!" and one of the policemen jumped in his SUV and said, "Follow me!" and he gave us a police escort the rest of the way.
Mom is sore from C-section which they did because he was in mild distress but otherwise she is doing well. We are sad that little man can't be here in the room with us but he is where he needs to be to get well.
Our sweet beautiful little blizzard baby.