We're only a few hours from being through the first month of 2014. Show us what you've done since we said goodbye to the old year and rang in the new.
We started the year strong. Partly because we are racing against a developing fetus and needed to get all these things marked off the list before he arrives. I believe things will quiet down considerably next month on the quilting front.
We worked on blocks for the Underground Railroad Sampler that we made into a bed runner. All vintage re-pro fabrics and it really came out nice. We learned so much technique too. Highly recommend all new to novice quilters try a sampler at some point they are a great learning tool.
We made this DHG (double hour glass) baby quilt for my brother and his wife who are expecting this summer. I hope that in 2014 that DHG overthrows D9P as the go-to quick and easy quilt pattern.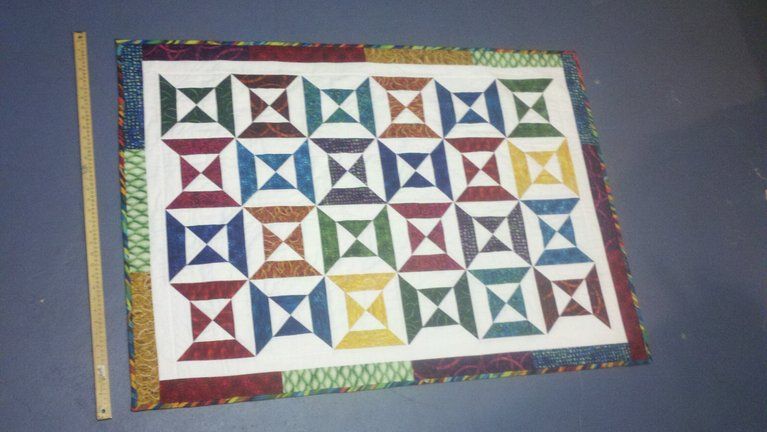 We kept the momentum going by knocking out this "Bento Box" baby quilt for a friend and colleague who is expecting a baby in June.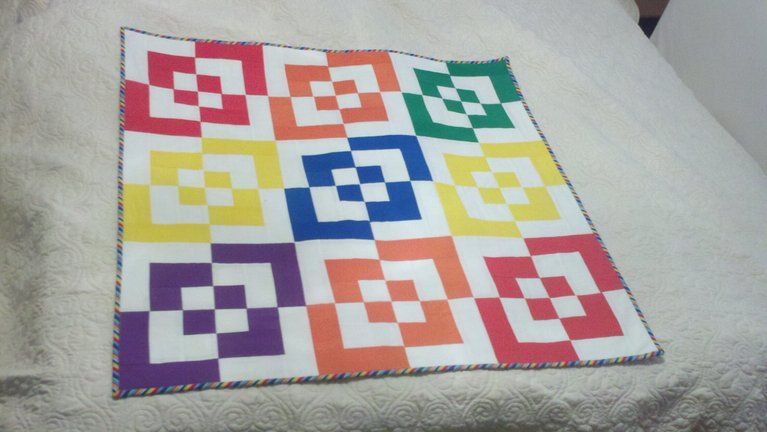 And I spent literally all day yesterday getting my bottom kicked by this (as yet unfinished) rainbow zig-zag quilt. I didn't get a current picture yet but it is actually completely together and quilted now. It should be bound and I'll post all the pics I have of it in a new thread once it is done hopefully before the stroke of midnight tonight.
---

Now... Show me what you have done this month!