I was going to show you some pictures of the Underground Railroad Sampler bed runner now that it has been quilted, bound, and washed. My son jumped in the way though...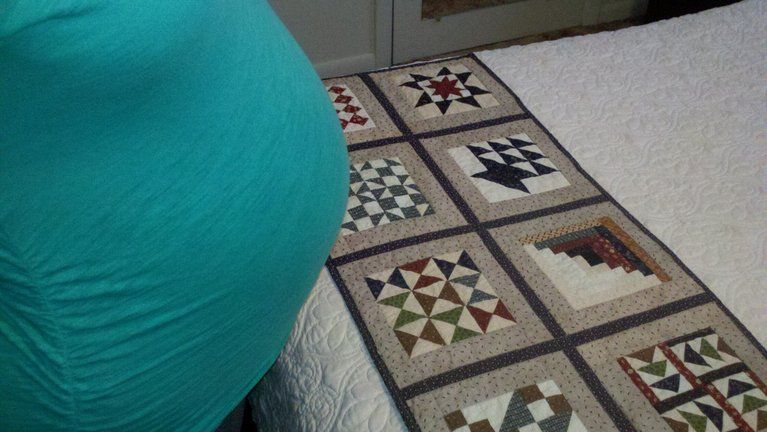 I did manage to get a couple other pictures without him though...
Here is a pic showing the bed runner on top of the
quilted comforter that Mrs. HandsomeRyan bought
after I refused to make a king sized quilt. I did make the curtains though using
this fabric
. I know quilting fabric isn't the same as curtain fabric but we loved the print and I can always re-do them if they deteriorate from the sunlight.
Oh, and you can sort of see a little stuffed camel poking out between the pillows on the bed. That is Lawrence. I got him for my wife when her belly started to pop to congratulate her on her hump when little man started pushing her belly out. More about that
here
.
The room is simply too small to get a good "overall" picture but here is my best attempt.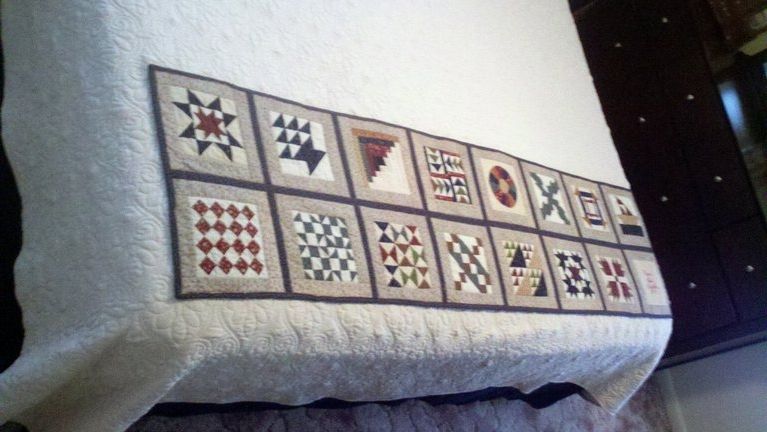 And this would be incomplete without the embroidery help of Ginny [GinnyKNC]
(this picture was taken pre-quilting and pre-binding)