I'll start by posting a link to the tutorial for this block because I always forget to do that and people ask for it later.
Sewing & Quilt Gallery: Strip-Pieced Bento Box Quilt Pattern
What you see in these pictures is only a couple hours of work because we started with a cheap jelly roll we bought on clearance at Joann's on a whim and added some strips of Kona White cut from yardage. The cutting on the JR strips was far from perfect but they were worth the $4 we spent for 20 strips of fabric.
This will be a baby quilt for a childhood friend who is expecting in July. We haven't decided about additional borders or just binding it as-is (well, once the 9 blocks are put together)
We started with some strips in a rainbow of colors: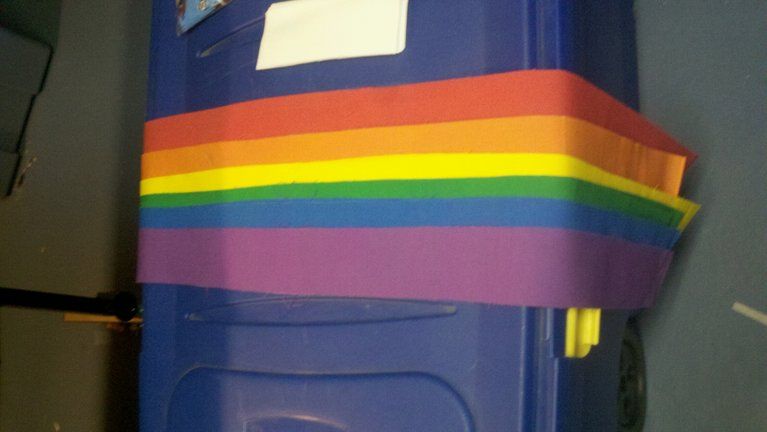 Making some progress. We decided to use 2 red, 2 orange, 2 yellow, 1 blue, 1 green, and 1 purple.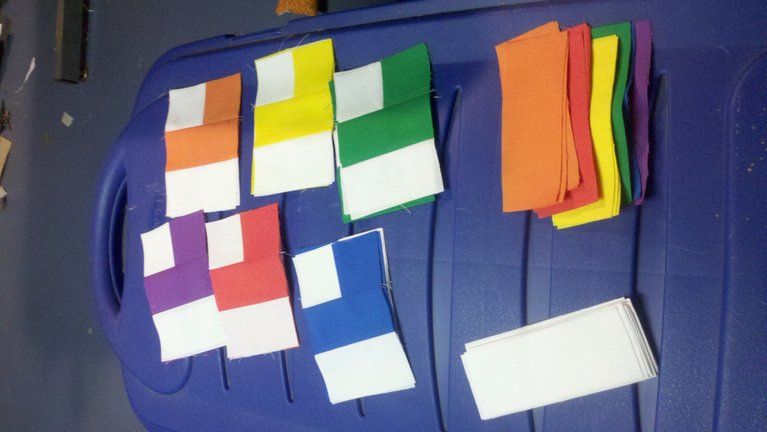 The finished blocks (waiting to be squared) laid out on the design floor.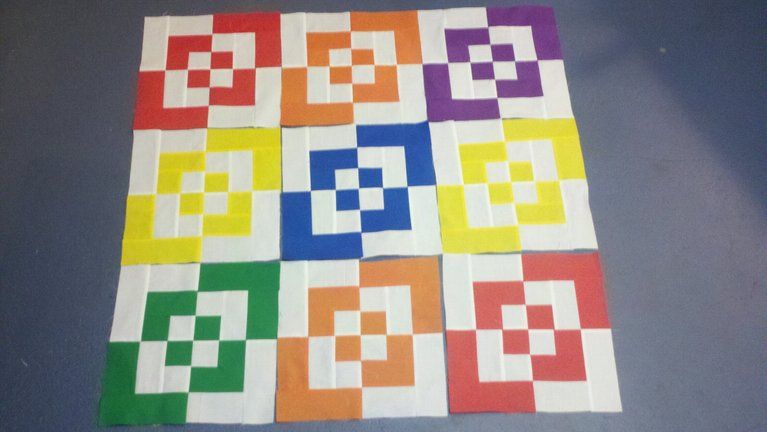 And we will bat it with warm-n-white and back it with this fun child-friendly flannel print:
Finally, here is a picture of what the
Quilt Police
are going to do to me for making an entire quilt using basic solids without any patterns or textures.