After making the wee doll carrier long ago I knew how much Linnea loved it,
so decided to make one for her 18" new baby doll that we'll give her when she comes for easter.
Dollie will be well dressed thanks to you know who...
Since none of the clothes are quilted it will be of no interest on this forum, I guess.
I started out with remnants of a chintz curtain and some satin.
I cut away and patched together. Here is the result: waaaay too soft.
The bottom is double cardboard glued together under pressure
and I made a fleece cover with elastic around the perimeter.
Hopefully my next attempt will be better.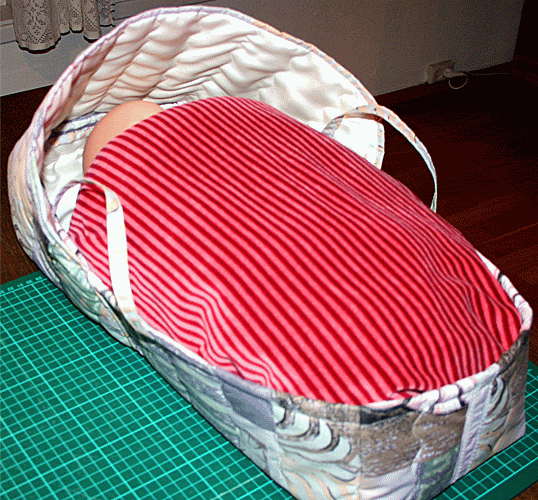 Hugs from me