....and that is a tote I made as a pressie
for my very dear friend Sue in California, her roots are Irish!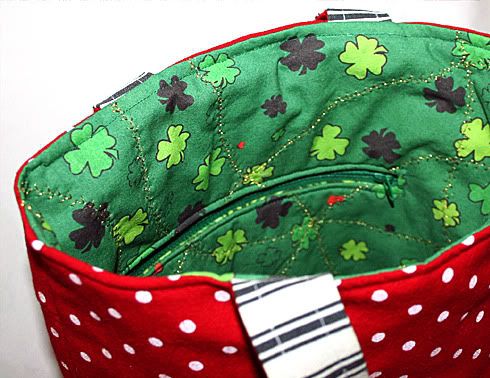 I made her a reversible place mat as well
This was a year ago and I was a brand new quilter, - my very first pinwheel I
made into a new pincushion. LOL
Hugs from Eva Mari
PS: The other tote was for my DD, - tried out both a way of making a cute pocket
+ a mix of decorative seam + hand embroidery.