Had to make her something on short notice but thanks to Jenny I knew how.
I started in the middle with some strips I had cut and did the quilt as you go:
I'm a right one trick pony but I like the way they look!
The "handstitching" is a decorative seam on my brand new Singer Confidence 7470:
invisible thread and high tension when it comes to the top thread and
a sturdy cotton quilting thread in the bobbin. Love the way that came out!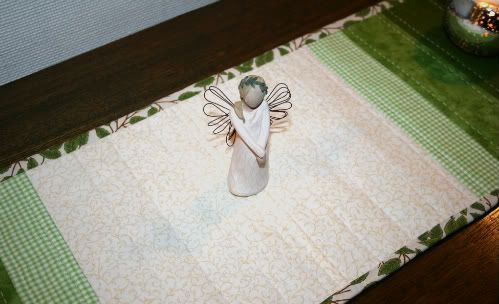 Hugs from Eva Mari