I just love Jenny's quilt as you go and here is a reversible place mat
in the shape of an easter egg!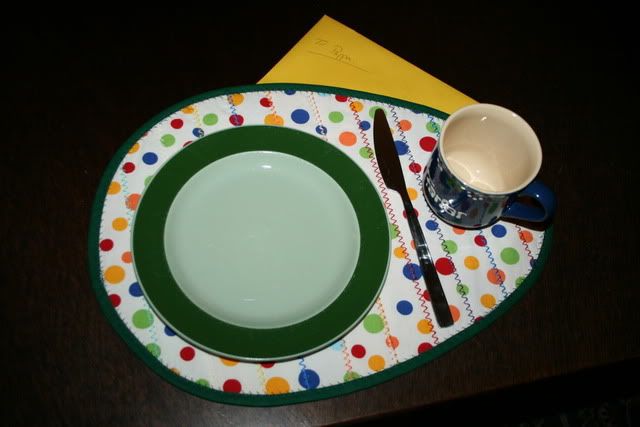 You just take two largish round thingies and make a template.
Then do the Jenny quilt as you go, stitch with decorative seams
in the ditches, clean up and add bias tape.
Hugs from Eva Mari