This just makes me soooo happy, such a great touch of spring on this terribly cold winter day!
I got the stitching done last weekend, but wasn't able to get all of the threads buried and pics till yesterday/today.
A wonderful friend gave me the charm pack and I had some matching yardage for the back from another friend cutting back on her stash. They all came together wonderfully.
Thank You Jenny for the great tutorial on the blog for this, I love it. I am planning to give it as a gift later in the year.....but am tempted to keep it! I have several more planned as gifts too.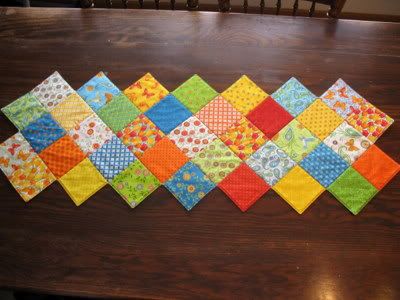 Lola