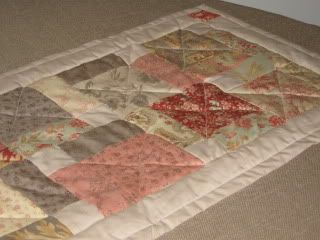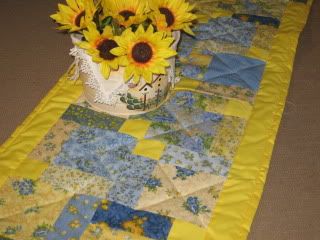 Here are 2 table runners I just finished using the Disappearing Nine Patch design with 2 different
charm packs I bought from the MSQC. There are lots of little flaws and I only machine quilt, but I am
pleased with how they turned out. They are for 2 of my favorite sister-in-laws who are so good to me.
The SIL that is getting the yellow one does not have a formal dining room. She has a beautiful sun porch
that she uses for dining, so I thought that would look so nice in the summer with her wicker furniture. The
SIL that is getting the other one has a formal dining room that is kind of traditional decor, so I think those
colors will fit in well.
Joy