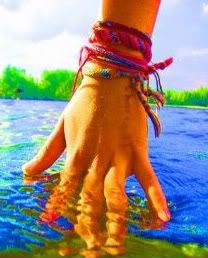 Good Morning Starshine, the earth says hello . . . you twinkle above us, we twinkle below. . . i dunno, but for some reason this image makes me want to sing, don't mind if I do . . .

Gliddy gloop gloopy
Nibby nobby nooby
La la la lo lo
Sabba sibby sabba
Nooby abba dabba
Le le lo lo
dooby ooby walla
dooby abba dabba
Early morning singing song

Okay, that was fun. Have a great day everyone.