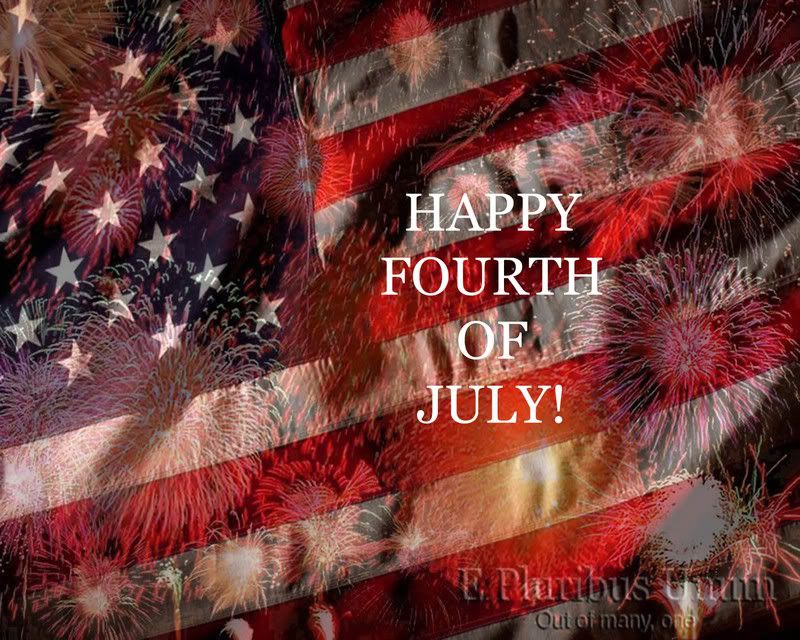 Hi there Ladies
I've been crazed the past few days, as usual. My life is NEVER boring. Trust me. With my family, the only sane one is my dear Luscious Man and I have to wonder about him sometimes.

Had to work solid yesterday and then Mom got the stomach thing that has been going around; you know the one that got me dehydrated? Well, I stayed with her yesterday afternoon and all night. She is fine and dandy now. She even wanted a big breakfast which I didn't make but did give her some soft food for her tummy. Tough old bird that she is, she went to church and is back to normal. thank goodness.

The company that was supposed to arrive tomorrow arrived this afternoon. Oy. Here I was with a clean house but a dirty head of hair and a body past stank since I was in the yard since about noon. They are sleeping now, so I can sit here and let y'all know that tomorrow I may not be able to peek in and wave a Happy Fourth! Be safe, enjoy the cookouts, fireworks.

Will sneak in when I can to catch up on the happenings and stitching. (I did stitch on a quilt that I am working on for one of my kid's for Christmas. Hope I will have that one plus a few more done by then! It is coming along nicely.)

Go make some sparks fly, folksies!