Here are a couple of pictures of my dear, sweet little baby.
They say the best way to soothe a fussy baby is to give them a bottle. My son has impeccable taste, Woodford Reserve Double Oaked is like enjoying a glass of bourbon inside the whiskey barrel.
Mommy and our baby walrus watching daddy while he tills the garden. You can see my chicken coop and at least one of my feathered farm animals in the background as well.
Eventually Tabatha got roped into helping me plant the potatoes and onions so Little Man got to enjoy relaxing in his bouncy chair under an umbrella for a while.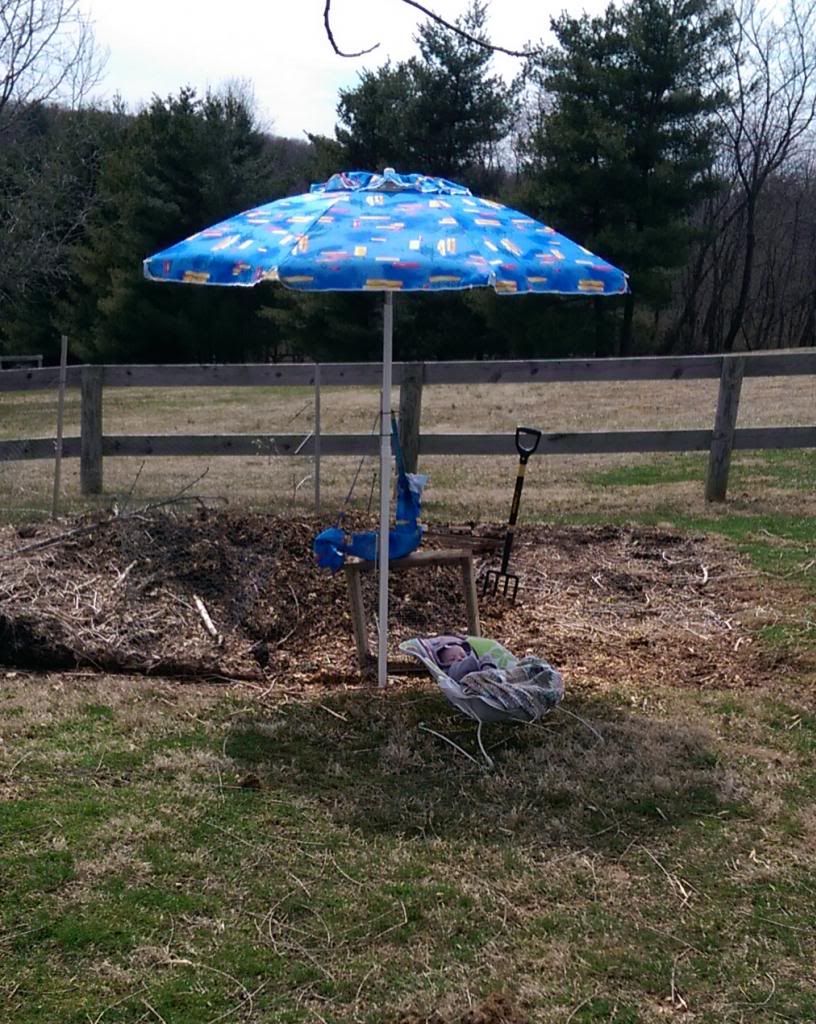 Finally, we got up about 4 this morning and after his bottle he crashed so I set him in his chair for a little while. I love that guy! I may be biased but I think he is so stinkin' cute and he has a sweet personality to back it up.