Little man was trying to help daddy with a few things lately...
We started at our favorite architectural salvage store looking at some lumber.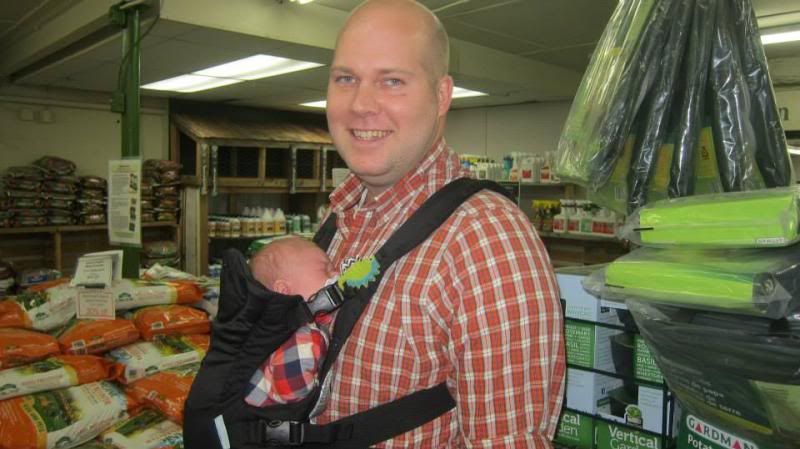 Then we went to the plant nursery where daddy used to work and shopped for some plants and say hello to some former coworkers.
Finally, this afternoon little man is helping mommy and daddy turn the
"Plum Sweet" jelly roll
(and matching charm pack) into a quilt for Sawyer's cousin's first birthday next month. I'm not sure what this pattern is called, it is sort of a scrappy/uneven bento box. I'm happy with how it is coming along but quilting is more difficult when you have to keep stopping to put pacifiers back into mouths or feeding and diaper changes. Oh well, we have until Easter to finish.
**The cell phone camera and poor lighting in the basement quilting room do not do justice to the colors/patterns in this fabric line.