This is less of an "update" and more of a thinly veiled excuse to post pictures of the cutest kid in the world.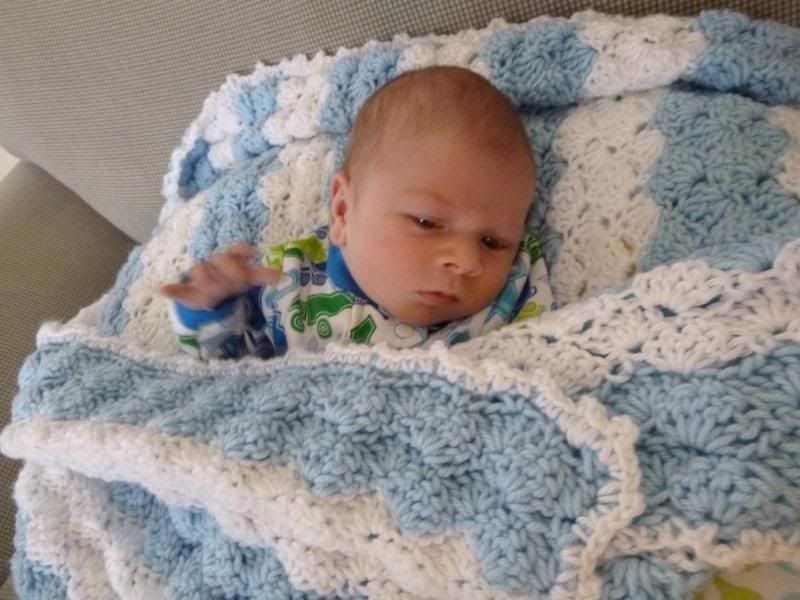 Sawyer is doing well. We have been working on getting our days and nights straightened out. He isn't too happy that we wake him up about every 2 hours during the day but I think he is no less happy than I am to be woken up every 3 hours at night. He had a Dr. appointment last Friday and he was 9lbs 11oz. He was born 8lb 2oz but was about 7lb 11oz when he left the hospital. That boy loves to eat- he'll fit in well in this family.
I think mom is a little upset that everyone keeps saying "The baby looks just like his dad!" because I think she wants to see a part of herself in the baby. I already told her he has her ears, is likely to get her eyes (While it is too early to know adult eye color other than "blue", his eyes have a darker ring around the edge of the colored part, my wife's eyes do too but mine do not.) and he is not a morning person so that comes from her as well. Also- she found me handsome enough to be with me for 14 years and make a baby with so looking like me isn't totally a bad thing.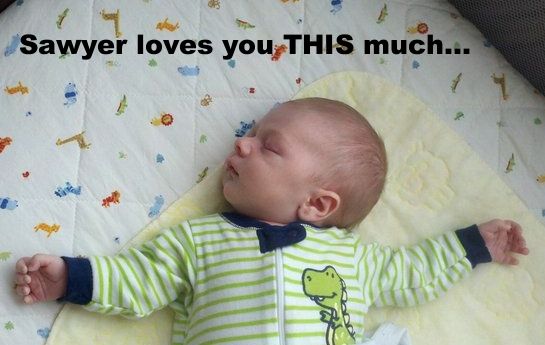 Mom is doing okay but at times is still getting a little overwhelmed by this whole parenting thing. I'm trying to be supportive but I think she wants to be coddled and that simply isn't my style. I'm more of a rationalist and completely honest with her (in a nice way). I think once you start telling someone what they want to hear rather than what you honestly think then you lose a certain amount of trust. Sometimes that works, other times not so much. She does/did have a clogged milk duct which was causing her a lot of pain. After talking to a few friends it was suggested to use a baby diaper soaked in the hottest water she could stand on the breast then to breast feed directly rather than pumping and bottle feeding (which is what we usually do). This seems to have helped but if anyone has other ideas/suggestions besides "apply heat" feel free to share your motherly wisdom either here or via private message.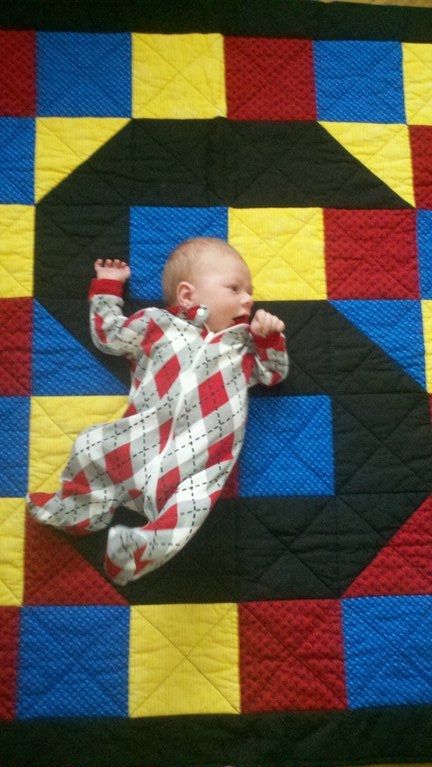 I am hanging in there. It has been tough between trying to help with the baby duties, help with housework, care of the chickens, and going back to work. I think I'm finally coming to terms with the loss of sleep and it seems to be getting easier to function on only a few hours of rest.
We are going to Tennessee to visit my both of our families soon and I know the grandparents can't wait to meet the little guy. People have called us crazy for not having the moms up to "help with the baby" but honestly I think that what we did worked for us. I think we were both glad to figure this parenting thing out without someone looking over our shoulder telling us how to do everything and it has given us more time as a family to bond. I think other couples should certainly do what works best for them but we have no regrets about telling the family that we needed a few weeks to get our feet under us. My mom was completely understanding, I think my in-laws were disappointed because they were at the hospital for my niece's birth and my S-i-L relied heavily on them (still does actually) while dealing with parenting and some post partum depression. I think they'll get over it though. I said- if you weren't in the room when the baby went in, you don't need to be in the room when the baby comes out.
Mom doesn't really take any pictures of me and little man so pretty much all of the pictures are of him or of the two of them. I promise I really do hold him sometimes!