I think I am finally starting to feel better about our entire situation so I thought I'd post a quick update about the state and progress of my little family.
Baby Sawyer is doing really well. He is still in the NICU getting antibiotics for his infection and being monitored for his breathing but he is strong and he is already off his canula (sp?) and his IV fluids. We are still working on breast feeding but mom's milk has not fully come in so we are pumping and feeding milk/colostrum but supplementing with formula as needed. The idea is to transition him to milk as it becomes available. He has a little jaundice and is spending some time with a special light blanket to help with that. I have gotten to hold him and feed him and change him a couple times. I'm still sort of fumbling around and every "baby task" is made 10 times harder when the baby has half a dozen wires and tubes coming off of him. I think I'll be better at all these tasks once he is not on so many leashes.
Mom is doing really well. I think we hit sort of a wall of tiredness, fear, anxiety, and general anger at the unfairness of our situation on Friday night but yesterday we got some sleep, had some visitors, and made some great progress on the feeding side of things and I think we're more positive now. Mom is up walking and eating with little to no trouble. She is still on pain meds but is only taking about 1/2 the allowable dose. I have been overwhelmed by her bravery and fortitude throughout this entire process.
I am hanging in there. I'm physically and emotionally exhausted after all the excitement and uncertainty and splitting my time between mom and baby but I think I'll be okay. I had a really low point about 3AM yesterday when all I wanted to do was cry about our situation but we made a lot of progress yesterday and I think things are getting better.
If everything keeps tracking the way it is now, Mom and I will be released from the hospital on Monday in the late AM. Little man is stuck here until at least Thursday. We are trying to mentally prepare ourselves for the psychological effect of going home without our baby. I honestly don't know how hard that will be until we get there.
I think I've covered most of the high points of what is going on but if anyone has questions I'm happy to try to answer them. Mom and I really appreciate the outpouring of love and support from all of you throughout this adventure and I promise once we all get out of the hospital and life begins to feel normal again I can get back to participating here and sharing better news and better pictures of my sweet little man.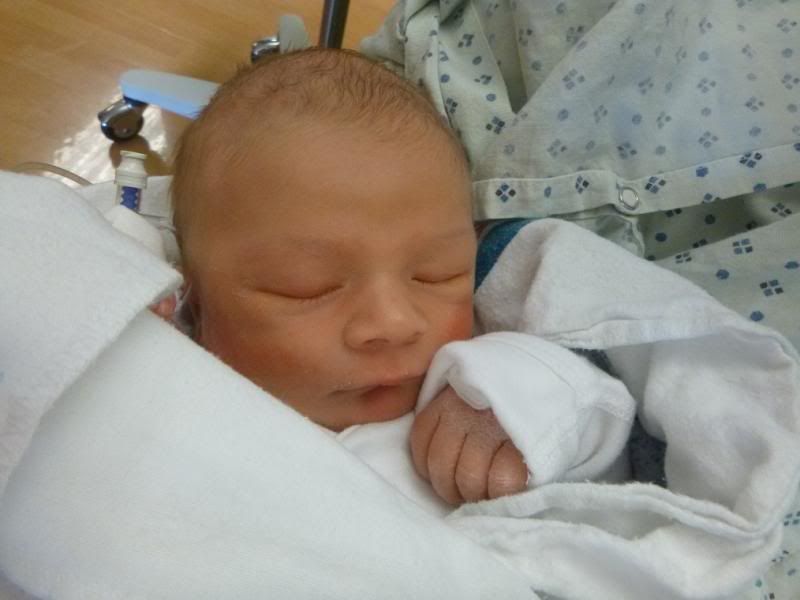 I hope all of you are staying warm or cool or wet or dry or whatever you need to be happy.
Love,
Ryan, Tabatha, and Sawyer