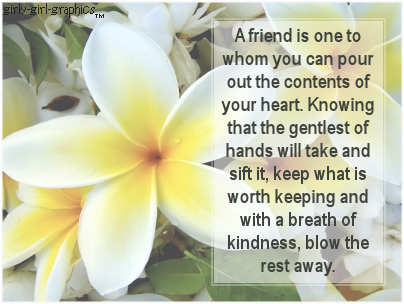 Good Morning, dear ones

Feeling almost human, the sky is getting a bit lighter as I sit here. I am not working today. I will be finished with the strong z pak thing tomorrow. I am planning on being super bubbly tomorrow. I can sit up, I can almost speak without croaking like a froggie and I think I can taste my coffee. Things are looking up. Yay for me. Yay for dr's and their miraculous medicines.

I have really missed my sweet Mom this week. It is hard not getting my hugs in daily and sigh, I think I have passed this horrible condition on to hubs. He has been such a good nursemaid for me that he is now feeling the impact of his compassion. I have always liked winter, but, between the snows, my daddy's passing and now this wretched whatever it has been, it makes even the most joyful person - me - kinda feel like the joy has been trying to get sucked right outta me! Tomorrow will be better. I promise.

Trish, glad that you heard from our Odie. And as for your precious man, I can only say that I am hurting for him. And you. I understand exactly what you said about winning and losing.

Sandy, about the gingham. Been there, done that and I believe that your GD will love it, drag it around and makes loads of happy hide aways with it. You're a good egg.

Gina, hope you are feeling better. I couldn't wait on Jenny and her chicken soup but I did take some of that wonderful homemade deliciousness out of my freezer and it is better for the age.

I know I am leaving loads of folks out - Sewsoft, I hope you are doing better. I know it comes and goes. Enjoy the going and pray through the coming. I am standing with you, steadfast, thanking the Lord for you daily.

Be happy today, I am!