Re: Thursday January 27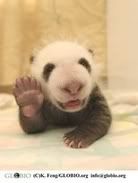 Good Afternoon Ladies!
Done with hair for the day and now gonna get started on the shake and rattle of the pots and pans. Making Chicken Riggies tonite. Yum.
Glad you popped in Rosie! I am also working on BB's Cival War Blocks. I have made the three of them already but am not satisfied with the second one -(Catch me if you can?). It was not going together right for me. Will try to make another one to get it right!
Sandy, love the lunch - sounds yummy and you always have nice company too!
Trish, glad that you haven't heard bad news - isn't no news good news? Glad that the snow mostly missed us yesterday. We had lots of rain and then the snow came down fast and furious and covered the ground. Biggest snow flakes I have seen I think! Didn't last on the ground but the black ice this morning is now gone. The sun is shining, it is a balmy 40 degrees and I am definitely thinking spring! During the snow shower yesterday we had a LOT of thunder. I don't know about y'all but the old folks round here say that if you hear thunder in the winter there is going to be more weather in a week or less . . .
Cathy, isn't the Lord amazing? He meets our needs before we even ask. Big smiles here for that.
Jan, glad you got your blocks worked on. You are blessed with a good friend.
Off to start the dinner. It is easy enough, just takes some time to prepare.
Check in later.
Blondie